Garden Clearance Brighton
From Single Item to full loads and more

Domestic and Waste Clearance

House Clearances
Fly Tipping Clean ups
Skip Alternative
Garden waste collection
Garden Rubbish Collection
Garden Clearance
We load and clear your rubbish
If you're a homeowner or business owner in Brighton, you know that keeping your garden or outdoor space clean and tidy can be a challenge. It's easy for clutter and rubbish to accumulate over time, making it difficult to enjoy your outdoor space or use it for its intended purpose. 
That's where The Rubbish Man comes in. We offer garden clearance services in Brighton and the surrounding areas to help you get your outdoor space looking its best. Whether you're dealing with piles of leaves, overgrown bushes, or old furniture and appliances, we can help you clear it all away. 
Our team of experts is trained to handle all types of garden waste, including green waste, soil, rubble, and more. We use the latest equipment and techniques to ensure that your garden is cleared quickly and efficiently, without causing damage to your property.
When you choose The Rubbish Man for your garden clearance needs, you can rest assured that you're working with a reliable and professional team. We are fully licensed and insured, and we take great pride in providing excellent customer service to all of our clients. 
In addition to our garden clearance services, we also offer rubbish removal and recycling services in Brighton. We are committed to protecting the environment and reducing waste, so we make every effort to recycle and repurpose as much of the waste we collect as possible. 
If you're ready to get your garden looking its best, contact The Rubbish Man today to schedule your garden clearance service in Brighton. We'll provide you with a free quote and get to work as soon as possible, so you can start enjoying your outdoor space once again.
Why Choose The Rubbish Man for Your Garden Clearance Needs in Brighton?
Reliable and Efficient Service
At The Rubbish Man, we understand the importance of timely and efficient service. Our team of skilled and experienced professionals will arrive at your doorstep promptly, equipped with the necessary tools and equipment to clear your garden in no time. 
Eco-friendly Disposal
We are committed to protecting the environment and ensuring responsible waste disposal. Our garden clearance services include proper sorting, recycling, and disposal of green waste, ensuring that your garden debris is disposed of in an eco-friendly manner, in compliance with local regulations. 
Comprehensive Garden Clearance
Whether you need a complete garden overhaul or just a minor cleanup, we offer a wide range of services to cater to your specific needs. From removing fallen leaves, branches, and weeds to cutting back overgrown shrubs and trees, we have the expertise to handle it all.
Competitive Pricing
We understand that budget is an important consideration for our customers. That's why we offer competitive and transparent pricing for our garden clearance services. Our quotes are upfront, with no hidden charges, allowing you to plan your garden clearance project with ease. 
Customer Satisfaction
Our priority is to provide excellent customer service and ensure your complete satisfaction. Our team will work closely with you to understand your garden clearance requirements and deliver results that meet or exceed your expectations. Your satisfaction is our reward!
What types of garden waste can The Rubbish Man clear? 
Here's a comprehensive list of the various types of garden waste that we can help you with: 
Leaves and branches
As the seasons change, your garden may be covered with fallen leaves and branches. Our team can gather and remove these leaves and branches, saving you the hassle of raking and bagging them yourself. 
Grass clippings
After mowing your lawn, you may have piles of grass clippings that need to be cleared. The Rubbish Man can take care of these clippings, ensuring that your lawn looks pristine and tidy.
Hedge trimmings
If you've recently trimmed your hedges, you may have a mess of hedge trimmings to deal with. Our waste removal team can collect and dispose of these trimmings, leaving your hedges looking neat and well-groomed. 
Weeds and plants
Removing weeds and unwanted plants is an essential part of garden maintenance. The Rubbish Man can help you clear out these unwanted plants, preventing them from taking over your garden and ensuring that your space remains healthy and well-maintained. 
Tree cuttings
If you've had a tree cut down or pruned, you may have a significant amount of tree cuttings to deal with. Our team can safely collect and dispose of these tree cuttings, leaving your garden free of debris. 
Garden furniture and equipment
If you have old or broken garden furniture or equipment that you need to dispose of, The Rubbish Man can help. From broken pots to old tools, we can collect and properly dispose of these items, freeing up space in your garden. 
General garden waste
From bags of soil to empty plant pots, The Rubbish Man can help you clear out any general garden waste that may have accumulated over time. Our team will ensure that these items are disposed of properly, following environmental regulations and guidelines. 
How our Garden Clearance Works?
we will outline how our garden clearance works, so you can have a clear understanding of our process.
Initial Assessment
Once you contact us for garden clearance services, we will schedule a convenient time for our team to visit your property. Our experts will conduct a thorough assessment of your garden, taking into consideration the size, complexity, and type of waste that needs to be cleared. This assessment allows us to provide you with an accurate quote and determine the equipment and manpower required for the job.
Customized Plan
After the initial assessment, we will create a customized plan that meets your specific requirements. We take into consideration factors such as the amount and type of waste, accessibility of the garden, and any specific instructions or preferences you may have. Our goal is to provide you with a comprehensive solution that ensures efficient and effective garden clearance.
Garden Clearance Process
On the scheduled day, our team will arrive at your property equipped with the necessary tools and equipment to carry out the clearance. Our trained professionals will work diligently to remove all types of garden waste, including branches, leaves, weeds, tree stumps, old furniture, and other debris. We use environmentally-friendly disposal methods, ensuring that waste is disposed of responsibly and in compliance with local regulations.
Clean-up and Recycling
Once the garden clearance is complete, our team will thoroughly clean up the area, leaving your garden looking tidy and rejuvenated. We take pride in our commitment to environmental sustainability and strive to recycle and reuse as much waste as possible. Green waste is composted, and other recyclable materials are sorted and sent for proper recycling, reducing the impact on the environment.
Final Inspection and Customer Satisfaction:
Before leaving your property, our team will conduct a final inspection to ensure that the garden clearance has been carried out to your satisfaction. We take pride in our attention to detail and strive to exceed our customers' expectations. Your satisfaction is our top priority, and we are committed to providing you with a hassle-free and positive experience.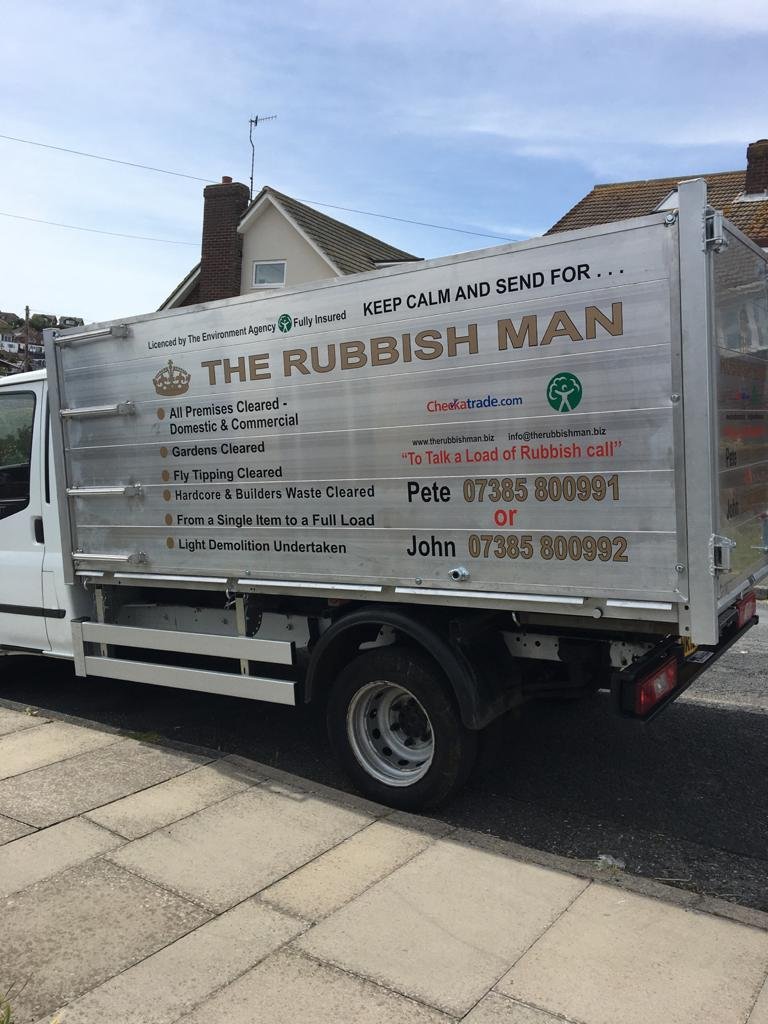 Let us take care of your household and garden waste disposal needs. 
We cover..
Covering areas around Brighton & Hove, Rottingdean, Saltdean, Peacehaven, Newhaven, Seaford, Shoreham, Worthing & Lewes and surrounding areas.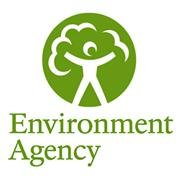 Fully Licensed
Fully licensed giving you peace of mind.