Office Clearance Brighton
General office waste, refuse sacks etc

Office furniture, desks, chairs, pedestals

Monitors, PC's and electrical equipment

Conference tables, filing cabinets and storage units
Monitors, PC's and electrical equipment
Quick, Affordable, and Hassle-Free Office Clearance in Brighton
Managing an office space is quite the art. From managing equipment that varies in size, functionality, and frequency of usage to accommodating people with varying needs and habits, designing and running an office requires careful planning and oversight to keep operations running smoothly.
Almost always, those running the operations want to add more and more human and technical resources in the office space to push for an expansion of the company's operations. However, those managing the physical premises almost always resist these plans citing space constraints. These ongoing battles between scarcity and choice are often settled through proposals of space renovation, redecoration, and reorganizing of the office premises.
Although the long-term benefits of such activities are many, one of the immediate drawbacks of an office renovation is the disruption of routine activities underway at the office. But a second more concerning byproduct of the renovation activity is the generation of waste. Loads of it!
Office Waste Clearance Brighton – Be it Office Renovation Complete or Partial
Office renovation does not always have to do with increasing sitting space or accommodating new equipment. Employers can sometimes commission a redo of the premises just to make the office more modern, and more comfortable or offer a more relaxing work environment for the employees. The post-COVID workspace has transformed quite a bit and employees are demanding comfort in the workspace more than anything.
Office reorganising is also mandated by wear and tear alone in some cases. It sometimes happens that the existing infrastructure just does not support the modern way of work, necessitating an office makeover.
But whatever the reason for the complete or partial renovation of the office may be, one thing is sure to remain constant: office waste. Like it is the case with improvement projects we all commission in our homes from time to time, the tiniest of infrastructural or even cosmetic changes to a premises produces tonnes of waste material.
Professional Office Clearance Brighton
This waste could include discarded wood, tiles, sanitary fittings, concrete and mortar, brick, steel and PVC conduits and piping and aluminum and glass waste etc. In fact, it is the management of the office waste that is much more complicated than the actual fittings, which is why it would be a bad idea to think of disposing it all on your own.
What you would be needing is the services of professional office clearance experts who can manage and dispose of the waste in a lawful and ethical fashion. With The Rubbish Man, you will hit the clearance nail right on its head. We are a team of waste management and disposal experts who leave nothing to chance. Our team is equipped with the traditional know-how and modern equipment to perform the office clearance job efficiently and in the shortest possible amount of time. Whether it is office furniture clearance you are looking for, an office depot clearance you are after, or simply a general office clearance and waste management that you seek, The Rubbish Man is the team to get the job done.
Our team values your time, and the importance of keeping your premises clean and in compliance with laws and regulations. The Rubbish Man takes great pride in the fact that we offer market competitive rates and back it up with quality services that are unmatched in the industry. Our team is ready to offer its services 24 hours a day, seven days a week, making us one of the most accessible waste removal and management companies around.
Waste removal is no easy feat, and its disposal is an even greater responsibility. The team at The Rubbish Man is not only technically and professionally sound, but it also understands the impact improper waste disposal can have on the environment. That is the reason we treat and dispose of waste responsibly.
For a quick chat and quote about your office clearance needs, call us at 07385800991 anytime. Rest assured, your waste worries will be over for good.
Why use our office clearance Brighton service?
There are plenty of reasons for choosing us, and a few of them are as follows;
We take care of your Property
We exhibit great care and respect for your Property while carrying out our work. Our team is fully trained, that's why they take care while removing rubbish and leave the entire area clean once it has been collected. 
We offer Fair Prices
We offer our services based on the volume of the waste we collect from your home. But we assure you that all of our services are affordable, and when we offer you a quotation, we stick to it as we never use hidden charges for our customers.
We meet all of your Removal Needs.
Our dedicated team is available 24/7 and works efficiently to deliver you fast and positive results. No matter how much rubbish you need to remove from your Property, you can count on us for rubbish removal in Brighton.
So, what's better than getting first-class services at very reasonable rates? What are yo waiting for? Book your clearance with us today.
Our Approach to Rubbish Removal Services
We have a unique approach to waste collection, and therefore we offer the same level of care and services to all our customers. We assure you that you will enjoy working with our friendly and cooperative team. You can discuss every detail with us, and we will suggest the best way to remove waste from your Property.
We can take care of your rubbish removal needs. 
We cover..
Covering areas around Brighton & Hove, Rottingdean, Saltdean, Peacehaven, Newhaven, Seaford, Shoreham, Worthing & Lewes and surrounding areas.

Proud Members of Checkatrade
Many happy customer reviews for our waste removal.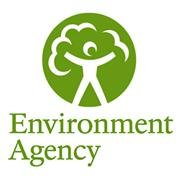 Fully Licensed
Fully licensed giving you peace of mind. 
The guys were fantastic, I called this morning seeing if they could do a last minute job for me as I had been let down by someone else. They were straight round and able to give me a reasonable quote. They even cleared an extra area not quoted and did not increase the quote. They offered to clean up after themselves and made every effort to not make any mess. They were really lovely from beginning to end, and nothing was too much trouble. I will definitely use them again.
Very prompt, efficient, fast and took all my many tins of paints to dispose of safely! John even came back after the weekend because I had forgotten 3 bags of old cushion fillers!
Pete and John done a fantastic job. They arrived exactly on time, were efficient and professional and clean and tidy. A great service, a pleasure to deal with, and at a very reasonable cost; would highly recommend.