Loft Clearance Brighton
Old boxes Full of Junk

Packaging Materials, Old Clothes

Furniture(Sofas, Beds, etc)

Monitors, PC's and electrical equipment

Conference tables, filing cabinets and storage units
Monitors, PC's and electrical equipment
Quick, Affordable, and Hassle-Free Loft Clearance in Brighton
A loft is a critical piece of space in our homes. When we first build our houses or move into them, we usually plan our lofts as a quite piece of space that we will someday transform into our own little recluse. Some plan on turning it into a little reading space with books that they love to read over and over again. Others, plan on turning it into a small workshop where they can engage in some personal crafts and creation hobby, while others think about turning it into a meditation room where one can get some quality me-time.
While a small percentage of people do actually manage to turn their plans into reality, it is a fact that a clear majority of the plans for the loft often fall flat on their faces. The reason? Well, the primary reason lofts never become whey they were intended for is the simple lack of space. Since spaces in our homes are often limited, there is not much space left to store things that we use only a little bit of the time. For most homeowners, the answer to their storage needs lies in the loft, and that is what each loft in every house turns into eventually: a storage room.
Loft Clearance and Cleaning Brighton – Be it Old Clothes, Furniture 
From tricycles that the kids have long grown out of to the old ironing stand that you planned to fix, a loft if often a treasure trove of things we once held dear. You can find your old jeans, broken toys, old sanitary fittings, and even some crockery if you look hard enough. It is often messy in the loft, and dust and cobwebs are found in abundance. 
Then one fine day, you decide you get your act together and restore the loft to its full health and glory. A loft clearance is in the offing and all you need to do is get the mess out. But very soon, you realize that the mess has gone far beyond your personal capacities and a professional loft clearance and cleaning service is the need of the hour. The first question you ask yourself is: "Is there a loft clearance service near me that I can rely on?"
Well, if you do not find the answer immediately, do not worry, for the solution to your worries is just a phone call away. All you really need to do is dial 07385800991 and rest assured that your loft clearance problem has been taken care of. Being in operation for several years, the Rubbish Man is a fully licensed waste management and disposal company that is here to help every time you find yourself in a bit of a pickle.
Friendly, Professional Loft Waste Clearance Team

 Brighton

The Rubbish Man team consists of waste management and disposal experts who have made a distinct name for themselves by offering quality services to customers. As a result, we have earned unflinching trust and respect from our customers. Our team is not only experienced in the traditional management of waste and its disposal but is also equipped with the latest machines and equipment to see that each job is performed perfectly within the shortest amount of time. 

The Rubbish Man team's waste management activities are performed by keeping in line with laws and regulations. We clearly understand the environmental challenges created by the unethical disposal of waste, which is why we go to great lengths to ensure that the waste is disposed of in a way that causes minimum damage to the environment. 

And while commissioning the job, you really do not have to worry about the loft clearance cost. The Rubbish Man not only has full confidence in its service delivery, but we guarantee that we will offer you the best rates for the job. We value time and its importance for you, which is why we focus on completing the job efficiently and in the shortest amount of time. 

Don't hesitate to get in touch with us anytime you want, for we are ready to offer services 24 hours a day, seven days a week. We are one of the most accessible waste removal and management companies around and also the best in what we do. 

Call 07385800991. It's time for your waste worries to end.
Why use our loft clearance service Brighton?
There are plenty of reasons for choosing us, and a few of them are as follows;
We take care of your Property
We exhibit great care and respect for your Property while carrying out our work. Our team is fully trained, that's why they take care while removing rubbish and leave the entire area clean once it has been collected. 
We offer Fair Prices
We offer our services based on the volume of the waste we collect from your home. But we assure you that all of our services are affordable, and when we offer you a quotation, we stick to it as we never use hidden charges for our customers.
We meet all of your Removal Needs.
Our dedicated team is available 24/7 and works efficiently to deliver you fast and positive results. No matter how much rubbish you need to remove from your Property, you can count on us for rubbish removal in Brighton.
So, what's better than getting first-class services at very reasonable rates? What are yo waiting for? Book your clearance with us today.
Our Approach to Loft Clearance Services
We have a unique approach to waste collection, and therefore we offer the same level of care and services to all our customers. We assure you that you will enjoy working with our friendly and cooperative team. You can discuss every detail with us, and we will suggest the best way to remove waste from your Property.
We can take care of your rubbish removal needs. 
We cover..
Covering areas around Brighton & Hove, Rottingdean, Saltdean, Peacehaven, Newhaven, Seaford, Shoreham, Worthing & Lewes and surrounding areas.

Proud Members of Checkatrade
Many happy customer reviews for our waste removal.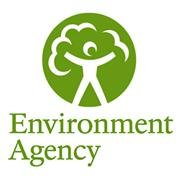 Fully Licensed
Fully licensed giving you peace of mind. 
The guys were fantastic, I called this morning seeing if they could do a last minute job for me as I had been let down by someone else. They were straight round and able to give me a reasonable quote. They even cleared an extra area not quoted and did not increase the quote. They offered to clean up after themselves and made every effort to not make any mess. They were really lovely from beginning to end, and nothing was too much trouble. I will definitely use them again.
Very prompt, efficient, fast and took all my many tins of paints to dispose of safely! John even came back after the weekend because I had forgotten 3 bags of old cushion fillers!
Pete and John done a fantastic job. They arrived exactly on time, were efficient and professional and clean and tidy. A great service, a pleasure to deal with, and at a very reasonable cost; would highly recommend.